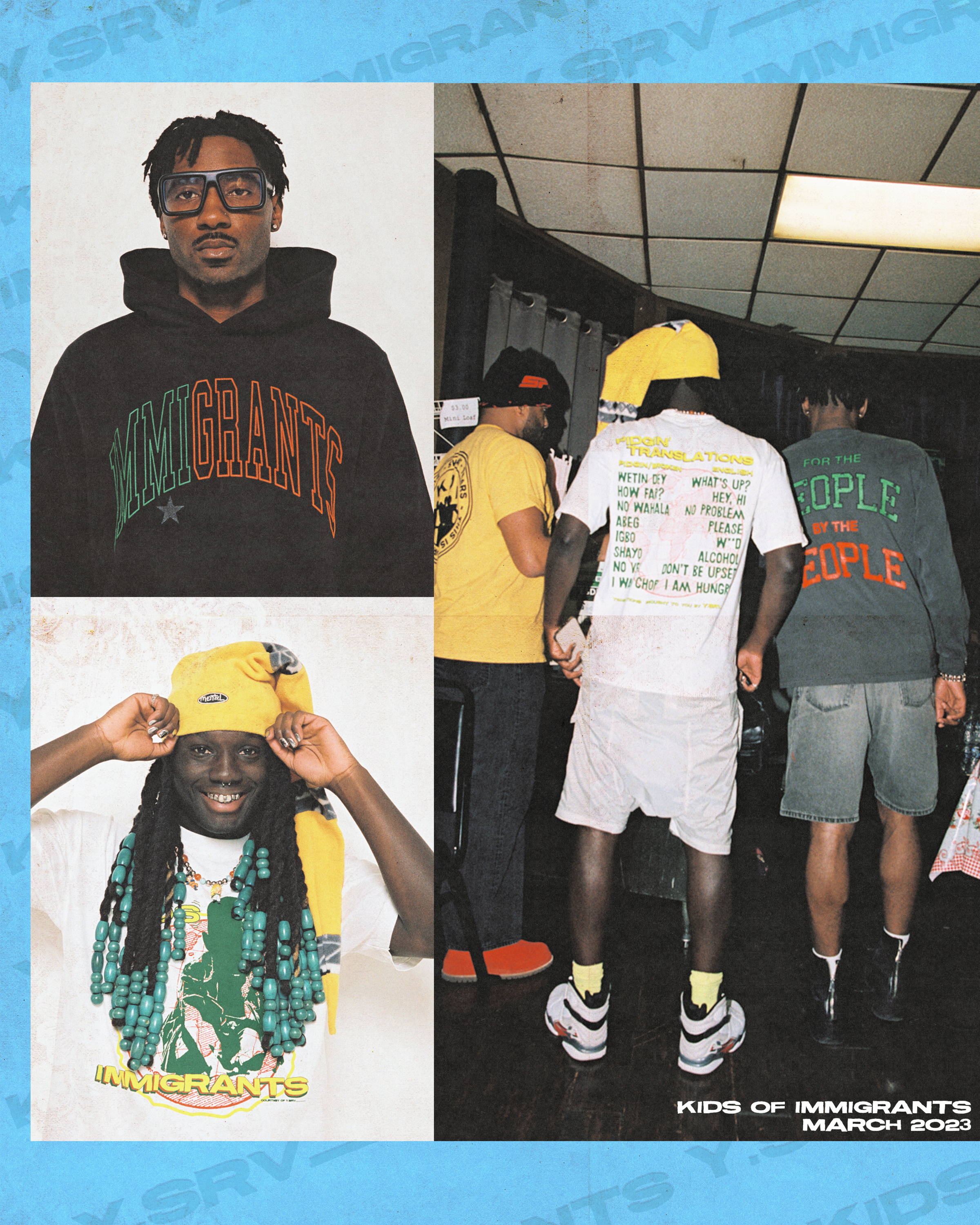 Y.SRV__ Collection
The quote "We are the leaders we have been waiting for," is one of the powerful statements at the center of Kids Of Immigrants core. We are the change we wish to see and it's up to us to pay it forward for the next generation.
For this capsule we teamed up with Y.SRV__, a creative collective we believe is helping push this message forward in their own unique way. Y.SRV__ is a first generation brotherhood of African kids using their creativity to bridge the gap between Africa and America to promote unity amongst the global diaspora. Leaning back into their heritage K.O., Obi and Ebichi update the idea of the National Youth Service Corps, a government program for graduates in Nigeria that helps develop the nation and promote unity amongst ethnic groups across the country.
Y.SRV_ x Kids Of Immigrants capsule showcases a 4 piece collection with designs that range from a Pidgin' translation to an empowering reminder, "Remember that you were Africans before you became anything else."
Together we are using clothes and creativity as a vessel to push the movement forward. We are all cut from different fabrics but together we make a whole a beautiful whole.